Our Partners & Sponsors
We're a private company jointly owned by United Arab Emirates Jiu-Jitsu Federation and The International Vision Investment Group. The AJP Learning Academy has over 12 years of experience in learning and education.
We have hundreds of partners from around the world. These include many of the best UAE and international organizations, as well as institutions with a huge archive of cultural and educational material, such as the Abu Dhabi Tourism Authority, Jiu-Jitsu Arena, Palms Sports, Katch Events, IV Travel, IV Sports Management, Emmar, Abu Dhabi Sports TV, ADNOC among many others.
We also work with a range of internationally renowned organisations and professional entities in 34 countries.
OFFICIAL MEDIA PARTNER
Abu Dhabi Media Company
Abu Dhabi Media (ADM) is one of the fastest-growing, multi-platform media and entertainment organizations in the Middle East. Established in 2007, ADM operates and manages 25 market-leading brands across multiple platforms, including broadcast, publishing and digital.
Through its diverse platforms, Abu Dhabi Media provides unique and compelling content that is entertaining, informative and engaging; targeting a wide base of audiences regionally and internationally.
Abu Dhabi Media adopts key initiatives that support the evolution of the UAE's media industry and overall development plans. For more information.
For more information, please visit: www.admedia.ae
STRATEGIC PARTNER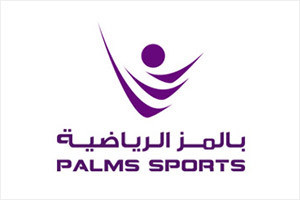 Palms Sports
Established in 2011, Palms Sports LLC is a UAE-based company that promotes niche sporting activities with a specific focus on Jiu-Jitsu and Martial Arts to UAE Nationals. Palms Sports is one of the 70+ companies under the 'Royal Group' emphasizing the importance of sports in our daily lives and we are determined to assist our community to integrate 'sports' and 'leisure' into the very fabric of day-to-day lifestyles. Palms Sports, along with its management and esteemed board of directors, is confident in the multifaceted benefits of promoting and encouraging UAE Nationals and future generations to take part in regular sporting activities as it is directly related to improved physical, mental and health conditions, empowering UAE Nationals to become stronger, fit and able to contribute more to our beloved United Arab Emirates.
For more information, please visit: www.palmssports.com
LIFESTYLE PARTNER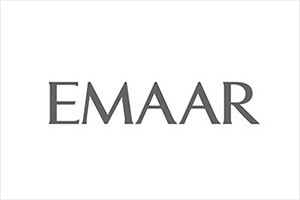 Emaar Properties PJSC, listed on the Dubai Financial Market, is a global property developer and provider of premium lifestyles, with a significant presence in the Middle East, North Africa and Asia. One of the world's largest real estate companies, Emaar has a land bank of 170 million sqm in the UAE and key international markets.
With a proven track-record in delivery, Emaar has delivered over 45,900 residential units in Dubai and other global markets since 2002. Emaar has strong recurring revenue-generating assets with over 838,000 square metres of leasing revenue-generating assets and 18 hotels and resorts with 3,490 rooms. Today, around 53 per cent of the Emaar's revenue is from its shopping malls & retail, hospitality & leisure and international subsidiaries.
Burj Khalifa, a global icon, and The Dubai Mall, the world's largest shopping and entertainment destination, are among Emaar's trophy developments. Emaar has now launched a magnificent new tower that will serve as the centrepiece of the Dubai Creek Harbour development.
For more information, please visit www.emaar.com
Follow us: www.facebook.com/emaardubai
OFFICIAL SPORTS CHANNEL
ENERGY PARTNER
SUPPORTING PARTNER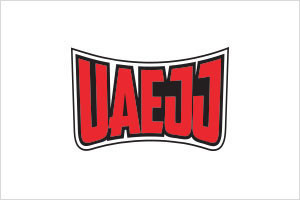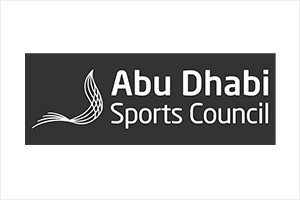 GOLD PARTNERS
The Department of Culture and Tourism conserves and promotes the heritage and culture of Abu Dhabi emirate and leverages them in the development of a world-class, sustainable destination of distinction that enriches the lives of visitors and residents alike. The Department manages the emirate's tourism sector and markets the destination internationally through a wide range of activities aimed at attracting visitors and investment. Its policies, plans and programmes related to the preservation of heritage and culture, including protecting archaeological and historical sites and to developing museums, including the Louvre Abu Dhabi, the Zayed National Museum and the Guggenheim Abu Dhabi. The Department of Culture and Tourism supports intellectual and artistic activities and cultural events to nurture a rich cultural environment and honour the emirate's heritage. A key role played by the Department is to create synergy in the destination's development through close co-ordination with its wide-ranging stakeholder base.
OFFICIAL NEWSPAPER